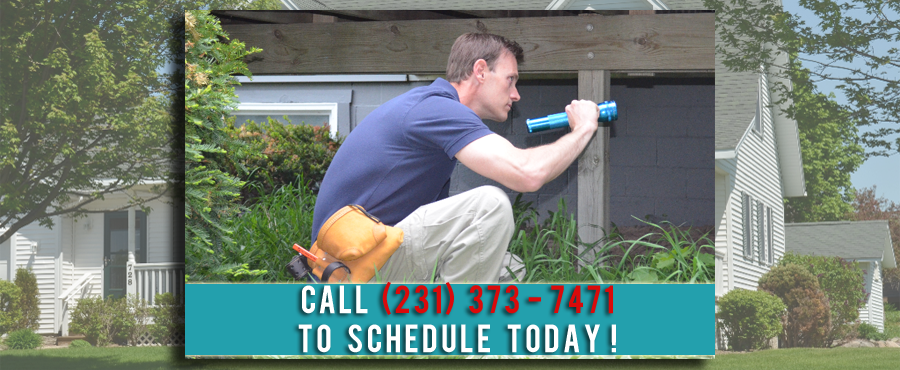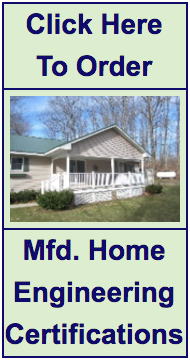 Get your fully digital HD report the SAME DAY! Yes we offer same day reporting with all of our home inspections; most of the time before we even leave the driveway. You will receive a fully digital, color, high definition, hyperlinked home inspection report right there on site if there is a cellular signal. And just because the home inspection has been completed doesn't mean that we are not there for you. Feel free to call us with any questions you might have on the report, advice, referrals, or anything you feel we might be able to help you with. We are there for you during the whole process and afterward as well.
Thank you for your interest in L&A Home Inspections. We are American Home Inspectors Training Institute (AHIT) trained and InterNACHI (International Association of Certified Home Inspectors) certified. Our home inspections exceed the International Standards of Practice for Performing a General Home Inspection
We service Petoskey and surrounding areas. We specialize in residential home inspections. Choosing to perform a home inspection may be the most important decision you make regarding what is probably the largest investment of your life. We are here to help you identify problems and potential problems that may cost you thousands of dollars. We will exhaust all efforts to perform the highest quality inspection to make sure the home you are purchasing will be the home you expect; so you and your family can live comfortably knowing that it was, "Inspected once, inspected right!".
STRUCTURAL: We now offer structural inspections on manufactured houses required by FHA and other lenders. We can perform the home inspection and the structural inspection in one appointment and save you time and money! No more waiting another two weeks for a separate structural engineer to come out and complete the foundation inspection.
Buying a home? The process can be stressful.  A home inspection is supposed to give you peace of mind, but often has the opposite effect.  You will be asked to absorb a lot of information in a short time.  This often includes a written report, a checklist, photographs, environmental reports, and what the inspector himself says during the inspection.  All this, combined with the seller's disclosure and what you notice yourself, makes the experience even more overwhelming.  What should you do?
Relax.  Most of your inspection will be maintenance recommendations, life expectancies for various systems and components, and minor imperfections. These are useful to know about.  However, the issues that really matter will fall into four categories:
Major defects.  An example of this would be a structural failure;
things that lead to major defects, such as a small roof-flashing leak, for example;
things that may hinder your ability to finance, legally occupy, or insure the home; and
safety hazards, such as an exposed, live buss bar at the electrical panel.
Anything in these categories should be addressed.  Often, a serious problem can be corrected inexpensively to protect both life and property (especially in categories 2 and 4).
Most sellers are honest and are often surprised to learn of defects uncovered during an inspection.  Realize that sellers are under no obligation to repair everything mentioned in the report.  No home is perfect.  Keep things in perspective.  Do not kill your deal over things that do not matter.  It is inappropriate to demand that a seller address deferred maintenance, conditions already listed on the seller's disclosure, or nit-picky items.
How long does a home inspection take and when will I have the report?
Our home inspections are very thorough. We take our time and explain our findings to you during the inspection. This type of quality can take 3 to 4 hours depending on the age and condition of the home. New technology allows us to deliver the paid report to you onsite via email before we leave the property. No more waiting for 24 to 48 hours or more for your report! All of our reports are detailed with many high quality color photos for your benefit. Take a look at a sample report.
Will this inspection include a water analysis?
For $75.00 we provide an Ecoli and Coliform bacteria test which is required by many banks and financing institutions. We handle all Lab fees and overnighting. For an additional charge of $100.00 we will provide a water test kit direct from the Health Department http://www.nwhealth.org/eh.html. We gather the water samples appropriately following the Health Department's detailed instructions. We will be responsible for mailing or delivering the water test kit to the laboratory in Gaylord MI as it is very time sensitive (must be there within 30 hours). We also handle the overnight shipping and laboratory fees. The water testing kit includes: Bacteriologic (Coliform) Sampling as well as Coliform and Partial Chemical Sampling: Fluoride, Chloride, Hardness, Iron, Sodium, Sulfates, Nitrites and Nitrates. The water hardness test will also help you decide if a water softener system may be needed in the future if the home does not have one.
What will the home inspection cover?
We will cover or exceed all of International Standards of Practice for Performing a General Home Inspection http://www.nachi.org/sop.htm. We have all of the necessary technology to perform a high quality inspection. Using the state of the art TIF8800 we will also check your gas connections near the furnace and water heater for any leaks. We will also walk on the roof if conditions are safe which some inspectors do not do. We encourage you to walk around with the inspector and ask any questions you might have. The more knowledge you have about the home, the easier your purchase decision will be.
General Information about Home Inspections.
My business name, quality, professionalism, and reputation are paramount to me. We are honest inspectors doing the best quality job we can do, but please remember that a home inspection is a visual inspection only. For example, if the entire foundation is covered in snow, we cannot shovel the whole foundation to look for cracks. This would basically triple the inspection price and would take days. We can inspect a portion of it to gather information about the materials used and the visible condition for that section. If the roof is covered in snow, we can scrape away a section to view the condition and materials. Obviously we cannot shovel the entire roof or that would add an extra two days and over $500.00 to the inspection price. We do our absolute best to identify any type of moisture or leaks; however, if there is a leak in the house but is has been freshly painted, there may be no visible clues to the leak and it may not be apparent until you move in. It is always possible that the furnace may stop working a week after you move in. We have all heard of these horror stories. Although unfortunate, this is not something the inspector can always predict. We have inspected furnaces that are 40 years old and still working and have inspected some that are less than 7 years old and are failing. You can never tell with certainty when an appliance is going to fail. We can only report on the condition of the unit at the time of the inspection. If there is power on at the house we can test these to make sure they are working properly. We will also give you the approximate age of each so you know when it may possibly fail. So please keep this in mind during the inspection. You will be impressed with our knowledge, quality, and thoroughness, but sometimes there is simply no way to predict the future.
We service northern Michigan including the following areas and others: Presque Isle, Gaylord, Alanson, Petoskey, Boyne City, Boyne Falls, Harbor Springs, Bay Harbor, Indian River, Torch Lake, Emmet County, Burt Lake, Conway, East Jordan, Cheboygan, Charlevoix, Vanderbilt, Wolverine, Onaway, and others.
Emmet County, Burt Lake, Conway, East Jordan, Cheboygan, Charlevoix, Vanderbilt, Wolverine, Onaway, and others.
Inspect

A

Pedia.com® – Online encyclopedia of building & environmental inspection, testing, diagnosis, repair, & problem prevention advice – illustrated, detailed, in-depth research on finding, diagnosing, testing, correcting, & preventing building defects, energy conservation, & indoor environmental hazards. Unbiased information, no conflicts of interest.
Matthew Lewis is a showcased Petoskey, MI home inspector on Inspectopia.com!